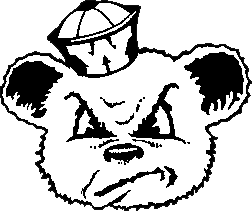 Wilson High - Class of 1982 - 40 year Reunion
Saturday, October 15, 2022
6:00pm to 10:00pm
Alamitos Bay Yacht Club
Good News!
We have invited the classes of '81 and '83 to party with us!!
Help spread the word to the three classes!

Only $50 per person through 10/14
($60 day of the event)

Click to pay Woody Wilson
(@wilson82reunion) with Venmo
or use the QR code:


Make sure to include your Name
(as it was when you graduated) and year (if not '82)
in the "Note" or "what's it for?" section.
Please leave the "Turn on for purchases" switch off
(it just causes Venmo to keep some of the money)
Or send a check to:
"Wilson HS Class of 1982"
2508 E Broadway
Long Beach, CA 90803


Confirm your email address or any others that you know
by sending an email to:


(or mail to Wilson Class of 1982, 2508 E Broadway, LB 90803)
You can also find info on facebook.
Who's signed up - as of 10/04/2022
Last Name
First Name
Class Year
#
Abu-Dayyeh
Basel
82
2
Adam
Julie
?
1
Anderson (Nielson)
Kristen
82
1
Babbit
Melinda
?
1
Badgley
James
82
1
Barham
Bob
82
1
Barkis
Liz
82
1
Barrios
Gilbert
82
1
Beebe
Jason
82
2
Bennett
Rick
?
1
Blakey
Charles
82
1
Brandenburg (?)
Denise
?
1
Buchanan
Lori
82
1
Credillo
Danny
81
1
Frank (Levendusky)
Michele
82
2
Fuson (Arluk)
Ilene
82
2
G
Troy
82
1
Gebb
Mike
82
2
Gentile (Fernald)
Leslie
82
1
Haidle
Debbie
81
1
Halbert
Mary
81
1
Harting
Richard
82?
2
Hastain
Debbie
82
1
Hedding
Mike
1
Heilbron
Mauricio
82
2
Henderson
Paul
83
1
Holden (Schumacher)
Renee
82
2
James (Svigals)
Tina
82
1
Kernochan
Jeff
82
1
Kight
Greg
82
2
Kirk (Incledon)
Susan
82
1
Knight
Aulaina
82
1
Lake (Angdahl)
Christina
82
2
Lieblein
Adam
82
1
Llewellyn
Shanna
83
1
Lockington
Mary
82
1
McIntire
Greg
82
1
Mears
Eric
82
2
Mejlbo (Morris)
Laila

 

82
2
Odom (Klingensmith)
Kelli
84
1
Peoples
Lynda
82
1
Powers
Angela
81
1
Pugh
Paula
82
1
Rock (Douglas)
Kim
82
1
San Jose
Kelly
82
2
Sauter
Marcy
81
1
Scott (??)
Michelle
?
1
Sells
Jamie
82
1
Simonds
Arlene
81
1
Smith

 

(Sullivan)
Janie
81
1
Smith (Fitzgerald)
Suzie
82
1
Sundale
Eric
82
1
Sweeny
Jon
82
2
Vergara
Rafa
82
2
Voyne

 

(Leksan)
Karen
82
1
Wallick
Lori
81
1
Weaver (Montague
Shawn
81
1
West
Rona
81
1
Witten
Amy
82
1
74
<![if supportMisalignedColumns]> <![endif]>